What makes PMI stand out from the crowd?
PMI has everything that you have been looking for so long. Our customers are the first and foremost priority for us. We deal with our clients with an optimum comfort level and guide them to choose the preeminent for themselves. We believe in quality and convenient services with our clients. We maintain friendly rapports to work efficiently and optimally.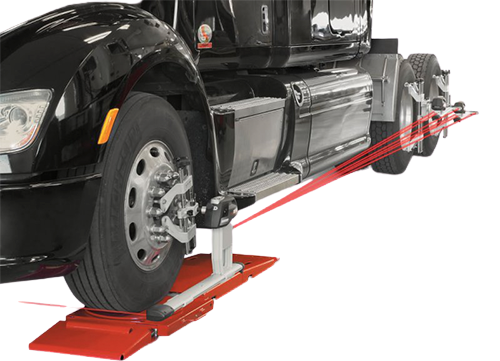 On-time Truck Trailer Wheel Alignments have countless advantages. Some of them are-
Proper truck wheel alignment is essential for the safe operation of semi-truck, truck or trailer. Not only does correct wheel alignment perk up gas mileage & trim down overall truck operating price, other than that, it also improves the life of your wheels by preventing uneven wear. Resultantly, considering on-time vehicle alignments could be beneficial for you in a plethora of ways.
Timely done truck trailer wheel alignments will indeed assure safe driving.
On-time taken services will ensure optimum performance of the tires.
the vehicle is aligned accurately and timely, then better mileage is guaranteed.
Tires often lose their grip after long routes, but opportune wheel alignment will keep them safe.
Your vehicle repair cost will indeed get reduced if your vehicle is aligned timely since day one.